Cajun Veggie Pasta With Shrimp.
Mixed Vegetables with a Spicy Cream Sauce,
Linguini and Giant Domestic Shrimp
Soul Rolls
Egg Rolls Filled with House Smoked BBQ,
Collard Greens and Hopin' Jon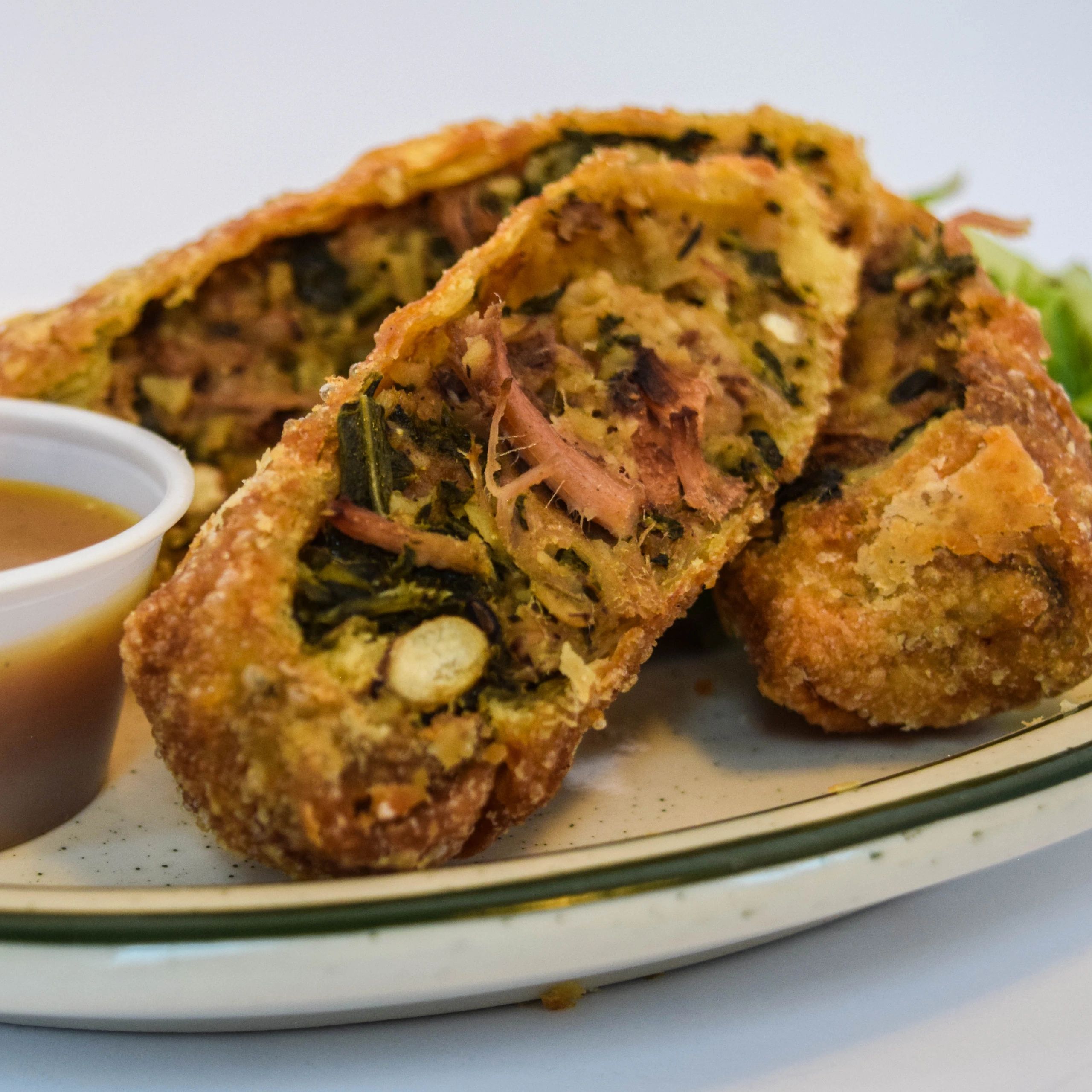 Chili
A seasonal dish made with Beef and Pork,
Red Beans, Black Beans and Pinto Beans,
Topped with Mexican Cornbread Croutons,
Cheddar Cheese and Crispy Green Onions.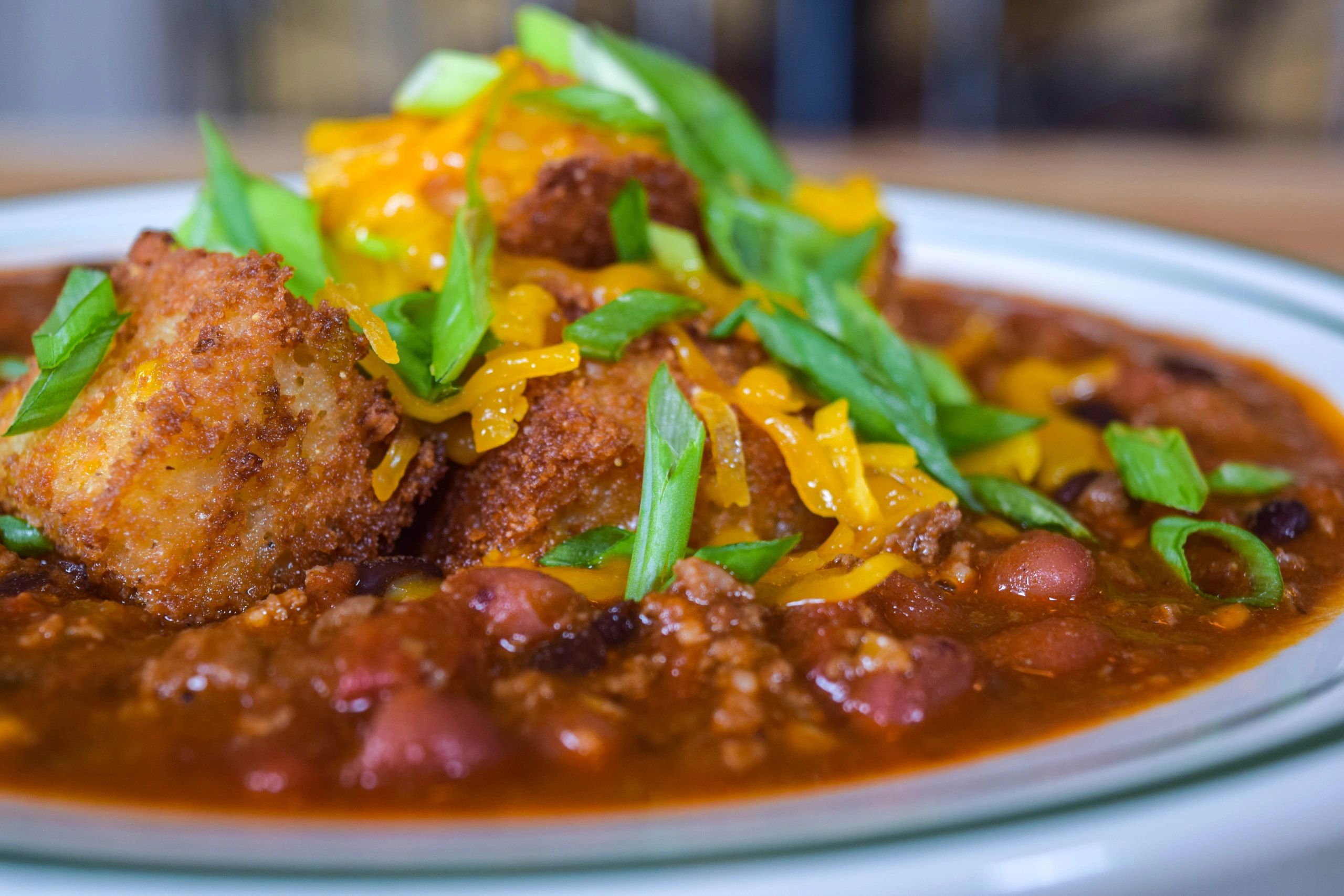 Eva's Beef and Pork Meatloaf
over Sour Cream Mashed Potatoes
smothered with Onion Gravy and
Topped with Crispy Fried Onions
All of our desserts are made from Scratch in House.
This beauty was a special order
cake for a birthday party.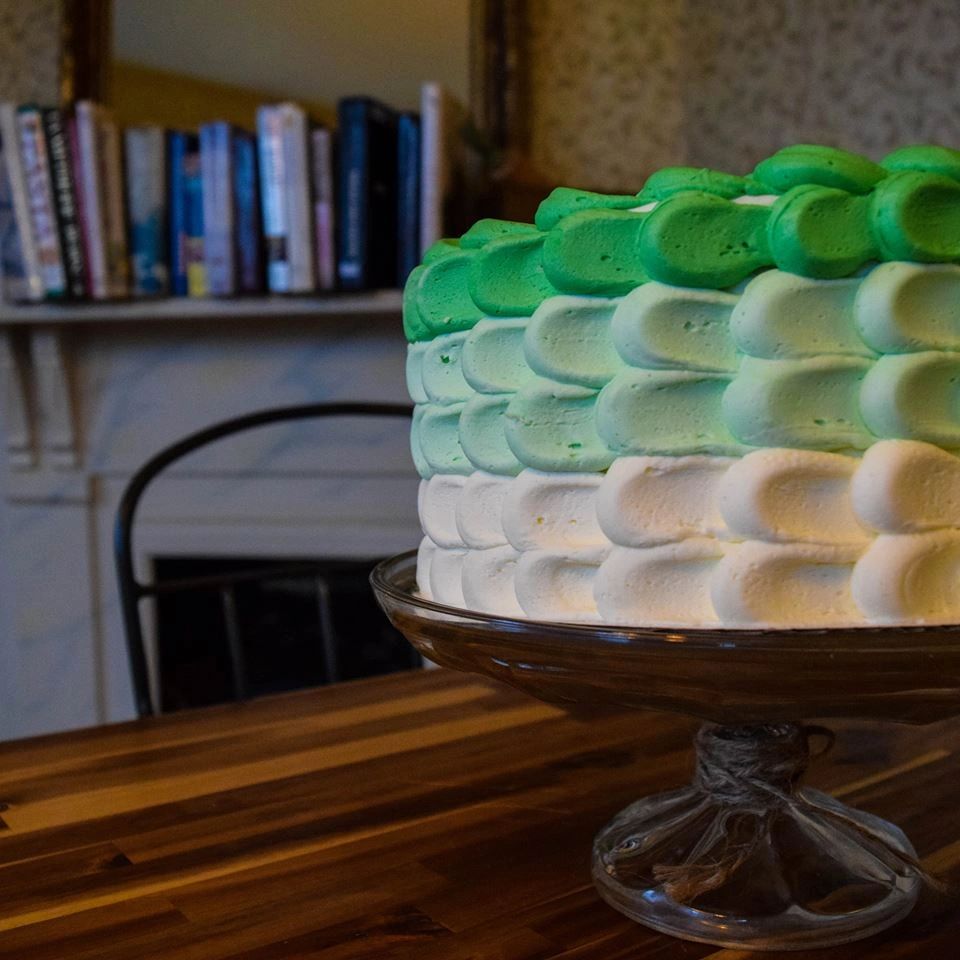 Try out our Daily Soups,
made from scratch with local ingredients